Purpose Talk Radio Guests
MONDAY, JUNE 17, 2013 – Feminine Spiritual Trailblazers: Maureen Pua'ena O'Shaughnessy & Deborah Roth

This is week 2 in a 13-week series of Feminine Spiritual Trailblazers ~ Women who have been and continue to blaze spiritual trails!

Maureen Pua'ena O'Shaughnessy is an Author, Spiritual Intuitive and Traditional Reiki Master based in Honolulu, Hawaii.
Her first book, "My Naked Journey – A Reiki Master's Quest to Live Authentically has recently been re-released as an eBook.
Her next book: Discovering and Fulfilling our Life Purpose is currently in process.
Maureen is a contributing Author of "Chicken Soup for the Soul, Life Lessons for Mastering the Law of Attraction" and "Messages of Peace from Hawaii (The Inspiration Series)".
She offers the Intuitive Guidance of "Our Higher Wisdom", teaches seminars and workshops on Reiki, Law of Attraction and Life Mastery. Maureen also works with select private clients in Hawaii, the mainland US, Canada and Europe.
Maureen talks about her Intuitive work that is radically different from typical Psychic Readings. Her teachings include applying the Law of Attraction as an easy path to Self Empowerment.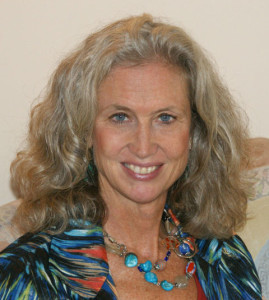 Deborah Roth is a Life & Career Transition Coach and Relationship Coach, certified through the International Coach Federation and the Relationship Coaching Institute. She has spent the last 30+ years coaching, training and speaking in the for-profit and not-for-profit sectors, for large corporations and small businesses. After completing her Master's degree in Psychology and becoming ordained as an Interfaith Minister, she founded her business, Spirited Living™ in 1998.
Nowadays, she works primarily with overwhelmed, under-nurtured women (and a few good men!), guiding them through all kinds of life and career transitions so that they can make big changes in their lives and a lasting difference in the world. Deborah offers a number of powerful, structured programs for group and individuals, and speaks, teaches, and writes on the subjects of women's empowerment, practical spirituality, radical self-care, conscious relationships, managing life's big changes… to name a few.
In addition, as a licensed Inter-faith Minister, Deborah creates unique, powerful wedding ceremonies and was the only wedding officiant on Modern Bride's list of "Top 25 Trendsetters in the Wedding Industry", as well as serving on their Advisory Board. Her Master's thesis explored the power of transformative ritual, so she also loves designing creative, meaningful rituals for individuals and families wishing to mark other important life passages as well, including baby blessings, Coming of Age ceremonies for teenage girls, and "Croning" rituals for vibrant older women.
For the past 15 years, Deborah has facilitated monthly New Moon SisterCircles, Full Moon TeleMeditations (over the phone), a year-long Women's Spirituality program, and most recently a 3-month Women's Empowerment coaching program.. She's the author of 2 books – The Authentic Woman PlayBook, and Circle of One: the Art of becoming a Self-centered Woman, and has been featured in the New York Times, New York Newsday, Modern Bride, Seventeen Magazine, and Utne magazine, as well as appearing on Daily Show with Jon Stewart, the Learning Channel's (TLC), A Wedding Story, and in the documentary, Potential Partners.
Deborah has been married to the same fabulous guy for over 30 years and they've raised two incredible, feisty "city boys" (now in their late-20s), which means she's had ongoing "on-the-job" parenting experience as well as navigating the ebbs and flows of maintaining and nurturing a successful, long-term relationship. She's supported hundreds of singles to attract their ideal partners, and couples to create and sustain passionate, fulfilling life partnerships.  And in her "spare" time, Deborah practices vinyasa yoga daily, sings in a terrific, small women's chorus, is on the board of her community garden, and has produced 5 successful benefit productions of The Vagina Monologues, raising more than $65,000 for VDAY.org, to end violence against women and girls around the world.
Jan Revell, Purpose Talk Radio host and author of the upcoming book Feminine Spiritual Trailblazers, is excited to bring these amazing women to you in this 13-week series. Jan had the joy of interviewing these 26 women and is proud to bring them and this book to you and the world. (Publication is anticipated for September/October 2013.)

Connect With Maureen
Website: www.InJoyingLife.com

Connect With Deborah
Website: www.SpiritedLiving.com

Connect With Jan
Email: jan@purposetalkradio.com
Facebook: www.facebook.com/I.JanRevell
Websites: www.janrevell.com
www.angelparties.org
www.amedicaladvocate.com
CALL IN AND SPEAK LIVE with Jan every Monday at 12 Noon PST, 3pm EST, 8pm UK, and 9pm Germany. (347) 205-9074
CONNECT VIA SKYPE: Go to www.blogtalkradio.com/purposetalkradio. As soon as the show begins, the Skype icon will be available next to the call-in number.
JOIN OUR MAILING LIST by clicking on the link at the right to stay up to date on guests and events and join the ongoing conversations in the Purpose Talk Radio Conversations Facebook Group where you can share your stories and insights.
If you have a question you would like us to answer on the show, simply call the number to the right of this post (347-205-9074) or Skype to connect by clicking on the Skype icon next to the phone number (it will appear once the show begins).
Jan Revell is the creator of Body Linguistics© – a method of reading the body to help better understand your personality, the why of some of your attitudes and behaviors, as well as lessons you want to lean in this lifetime. Your body even has the clues for finding out your purpose in life. How often have most of us asked: "What IS the purpose anyway?"
To learn more about this technique and training courses, visit www.BodyLinguistics.org.
Jan is an Intuitive Coach and Dreamwork facilitator. Clients have expressed profound effects in their lives as a result of working with Jan.
Jan also works with the Angelic Realm to bring you insights and messages from Angels and loved ones who have passed over. Whatever your question or concern, there are those who love you to offer you guidance and/or reinforcement. Sign up for a reading with her at www.purposetalkradio.com/readings. And visit her new site: www.angelparties.org to book your own Angel Party!