Purpose Talk Radio Guest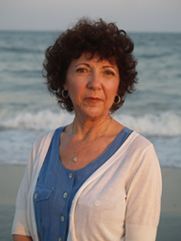 MONDAY, MARCH 18, 2013 – Stefanina; HOW NUMEROLOGY CAN HELP YOU STEP INTO YOUR IDEAL LIFE

"We are in a Universal Year 6,and this is a Universal Month 6. What does that mean for you? It's all about family issues!" ~ Stefanina "Vibration for September 2013"
I'm Stefanie and I am a survivor, a breast cancer survivor. Imagine being told if you didn't do exactly as someone said you would die? Well that happened to me, I was told if I didn't do as my doctor said I would die! My response "REALLY!!"
Cancer took a lot from me. I fought back and I'm still here, even though I was told I wouldn't be. And I'm coming out of hiding.
I hid because I changed, I lost "me." I didn't know who I was after cancer.
I knew who I was before cancer. I could do "me" with ease! I enjoyed being the "lah-dee-dah" Stefanie, carefree, moving around my business, around the quaint little town I lived in, recognized as a community leader and business owner. Yes, and being in the "inner circles." Networking, partying, and working was my life, and I loved it.
After cancer, I changed. I lost my breast and my thyroid, and my eyes were compromised by Graves' disease. My fingers were numb; my curly thick hair was now thin, short and straight. Even after two eye surgeries, Graves' disease caused a visible, drastic change that everyone could see. At least with the mastectomy I could buy a pretty padded bra!
Now I have invested in a new Stefanie. I have created a new me:  Stefanina (my birth name). In numerology when you change your name you change your destiny.
Stefanina, a Numerologist/ Intuitive Coach with a padded bra, short straight hair, and new eyes. Not the eyes of my youth, but the eyes of my wisdom and determination. And I have fallen in love with me!
Stefanina is not a new version of Stefanie. It is a better version of Stefanie. A wise, purpose-driven, grateful, thankful version.
How many can say they have experienced a new self, a new life, and love it? I no longer chase things I want, I teach women through my experience and knowledge to invest in themselves, and make their own lifestyle change.
That's how I beat cancer and changed my life with certainty. I did my numbers. What I shared many years ago for entertainment purposes, I was lead to implement it in my own life, and it worked…Know your numbers, you know your life…
I am here and ready to help. Are you ready?
Connect with Stefanina
Facebook: http://www.facebook.com/P3Coach
Website: http://p3coach.com

Connect with Jan
Email: jan@purposetalkradio.com
Facebook: http://www.facebook.com/I.JanRevell
Websites: www.bodylinguistics.org
www.janrevell.com;
www.angelparties.org;
Following the interview, Jan offers oracle card and Angel readings for those who call (or Skype) in, along with insights and ideas to help you grow in your Soul path. To listen and/or speak with Jan and her guest, call (347) 205-9074, or go HERE and click on the Skype icon (next to the phone number – as soon as the show begins). You will need to create a free account at blogtalkradio so you can sign in.
About Jan
Do you know how to protect yourself from other people's thoughts and energies? Are you able to be open to Spirit without having scary experiences? Learn how to set healthy boundaries and stay centered and balanced in a new paradigm.
Train your gifts responsibly – don't count on "trial by error" as that "error" may be more serious than you anticipated. Jan will teach you simple and powerful techniques to develop your psychic abilities in healthy ways.You will learn how to live easily as an empath, how to channel in your Highest Good, and how to discern between "good" and "evil" energies. Contact Jan at jan@purposetalkradio.com.
Tune in every Monday at 12noon PST, 3pm EST, 8pm UK, and 9pm Germany. Call in with your questions and concerns for an oracle card and/or Angel reading, and also learn more about Jan's upcoming events!
Join the ongoing conversations in the Purpose Talk Radio Conversations Facebook Group and share your stories and insights.