Purpose Talk Radio Guest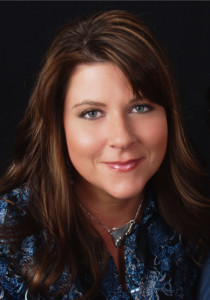 MONDAY, MARCH 11, 2013 – Sally Reeves Conway – COME HOME, SISTERS: THE ART OF FEMININE PRESENCE™

"And the day came when the risk to remain tight in a bud was more painful than the risk it took to blossom" ~ Anaïs Nin


The Art of Feminine Presence™ — Let's Play BIG and get more Pleasure, Passion, Presence, Juiciness, and Glow while we are doing it! (Some tips for men too!)
According to Sally Reeves Conway, women are being called like never before to share their messages and embody their gifts to help transform the world. We are being called home within ourselves as something ancient stirs within us, as the Divine Feminine within us is reawakening…and an extraordinary love beckons us…
Due to career & family responsibilities, abuse, and societal programming, many women have become disconnected from their own authentic feminine essence, receptivity, flow, joy, and juicy sensuality–which are essential for their spiritual growth, life force energy, presence, relationships and boundaries, and to be show up big and be truly 'seen' and heard in a way that "lands" on those they want. This experiential interview will give you in-the-body and energetic practices to help you reconnect with your authentic feminine essence, your body, and your energetic presence so that you can ENJOY a pleasurable, connected, radiant, empowering, and juicy life that helps the world, and gets you the love you want–whether attracting a new relationship or enlivening the one you have.
The practices that develop your outer presence are the ones that most spiritual people forget to do–and they are the same practices that illuminate on the blind spots in their spiritual growth. We must work on the inner and the outer presence…and it is the fusion of those two that creates the magical success of those spiritual leaders that we look up to. The Art of Feminine Presence™ develops it at both ends and brings it together.
How can we be POWERFUL and feminine?
During this Interview, Sally will discuss ways to:
Develop a physical and energetic presence that attracts the attention you want: personally and professionally.
Feel more comfortable with your sensuality and with receiving positive attention.
Access the most attractive force you have within you – your feminine essence.
Experience more passion in your life – particularly your love life.
Be more at ease setting clear boundaries with others.
Learn to follow your body's wisdom and "higher guidance" rather than always pushing to make things happen.
Look and feel more confident, healthy, and radiant when you walk into a room.
Connect with Sally
Email: sallyconway@hotmail.com
On Meetup: http://www.meetup.com/The-Art-of-Feminine-Presence-in-AZ/
Connect with Jan
Email: jan@purposetalkradio.com
Facebook: http://www.facebook.com/I.JanRevell
Websites: http://www.janrevell.com; www.amedicaladvocate.com
Following the interview, Jan offers oracle card and Angel readings for those who call (or Skype) in, along with insights and ideas to help you grow in your Soul path. To listen and/or speak with Jan and her guest, call (347) 205-9074, or go HERE and click on the Skype icon (next to the phone number – as soon as the show begins). You will need to create a free account at blogtalkradio so you can sign in.
About Jan
Do you know how to protect yourself from other people's thoughts and energies? Are you able to be open to Spirit without having scary experiences? Learn how to set healthy boundaries and stay centered and balanced in a new paradigm.
Train your gifts responsibly – don't count on "trial by error" as that "error" may be more serious than you anticipated. Jan will teach you simple and powerful techniques to develop your psychic abilities in healthy ways.You will learn how to live easily as an empath, how to channel in your Highest Good, and how to discern between "good" and "evil" energies. Contact Jan at jan@purposetalkradio.com.
Tune in every Monday at 12 noon PST, 3 pm EST, 8 pm UK, and 9 pm Germany. Call in with your questions and concerns for an oracle card and/or Angel reading, and also learn more about Jan's upcoming events!
Join the ongoing conversations in the Purpose Talk Radio Conversations Facebook Group and share your stories and insights.