Purpose Talk Radio Guest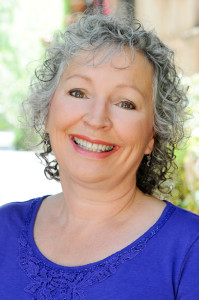 MONDAY, MARCH 4, 2013 – Lynn McKenzie; THE TOP 5 MONEY MANIFESTATION SECRETS OF DIVINELY CONNECTED WOMEN

"Lynn's intuitive gifts and ability to 'read' people are a priceless combination!"
~Kendall SummerHawk


Lynn McKenzie, is a natural born leader, intuitive, healer, teacher, author, and speaker, who has helped thousands of seekers awaken their connection to spirit and step into their divine power. She was guided to bring her gifts forth in a new and exciting way and combine them with her proven business, marketing and Internet savvy to offer her Fast Track to Six-Figures mentor program to help extraordinary soul-based entrepreneurs make quantum leaps in their businesses.
A serial entrepreneur, Lynn has created several six-figure businesses. She has been consulting professionally since 1993 and coaching professionally since 2005. She loves to work with conscious, creative women entrepreneurs who are ready to step up and shine their light; women who have a burning desire to make a difference in the world, offering their deeply transformative life and business changing work, while at the same time truly valuing themselves, and earning what they're worth.
Lynn is a certified Money Marketing and Soul® Coach, Niche Breakthrough Secrets Coach, and is a member of the International Association of Women in Business Coaching. She is also a certified graduate of Coach Training Alliance.
Lynn knows what it takes to be successful as a spirit-led entrepreneur and employs proven, cutting edge new paradigm business tools to create awesome results for her clients.
Connect with Lynn
Email: CustomerCare@TheProsperityAlchemist.com
Website: www.TheProsperityAlchemist.com
Sign up for Lynn's Fast Track to Six-Figures mentor program HERE

Following the interview, Jan offers oracle card and Angel readings for those who call (or Skype) in, along with insights and ideas to help you grow in your Soul path. To listen and/or speak with Jan and her guest, call (347) 205-9074, or go HERE and click on the Skype icon (next to the phone number – as soon as the show begins). You will need to create a free account at blogtalkradio so you can sign in.
About Jan
Do you know how to protect yourself from other people's thoughts and energies? Are you able to be open to Spirit without having scary experiences? Learn how to set healthy boundaries and stay centered and balanced in a new paradigm.
Train your gifts responsibly – don't count on "trial by error" as that "error" may be more serious than you anticipated. Jan will teach you simple and powerful techniques to develop your psychic abilities in healthy ways.You will learn how to live easily as an empath, how to channel in your Highest Good, and how to discern between "good" and "evil" energies. Contact Jan at jan@purposetalkradio.com.
Tune in every Monday at 12 noon PST, 3 pm EST, 8 pm UK, and 9 pm Germany. Call in with your questions and concerns for an oracle card and/or Angel reading, and also learn more about Jan's upcoming events!
Connect with Jan
Email: jan@purposetalkradio.com
Facebook: http://www.facebook.com/I.JanRevell
Websites: http://www.janrevell.com; www.amedicaladvocate.com
Join the ongoing conversations in the Purpose Talk Radio Conversations Facebook Group and share your stories and insights.