Purpose Talk Radio Guests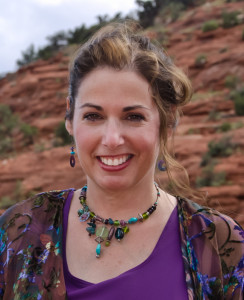 MONDAY, FEBRUARY 25, 2013 – Lori Rubenstein; FORGIVENESS: HEAL YOUR PAST AND FIND THE PEACE YOU DESERVE

"We are living in very awe-inspiring times, and I INSPIRE people to take the leaps to be the very best they can be." Lori Rubenstein


Lori S. Rubenstein is a passionate lifetime learner in the art of forgiveness. She has been blessed with the gift of getting to practice forgiveness her whole life and believes that our life path, our journey, is exactly what we need to meet our soul's desire. Thus, there is a purpose and a reason for everything. Her life from daughter of a teenage mother to attorney to forgiveness teacher has set her up perfectly to be a beacon – lighting the path for others to find their way back to love.
Lori is the author of the best-seller Forgiveness: Heal Your Past and Find the Peace YOU Deserve, which you can purchase on Amazon or Barnes and Noble.
Other books by Lori include:
Transcending Divorce: A Guide for personal Growth and Transformation

,

Conscious Relationships
Freedom from Abuse: Finding Yourself Again
Click on the picture to the left to see more of Lori's books.
Connect with Lori:
Facebook: www.facebook.com/ForgivenessHealYourPast
Website: www.LoriRubenstein.com

Following the interview Jan offers oracle card/ Angel readings for listeners who call (or Skype) in. The number to call is (347) 205-9074, or go to www.blogtalkradio.com/purposetalkradio and click on the Skype icon (next to the phone number – as soon as the show begins). You will need to create a free account at blogtalkradio so you can sign in.
Are you finding yourself (gifted or challenged) with new and somewhat unfamiliar "talents" (like speaking with those who have passed away, seeing auras, "knowing" things about people, feeling people's energies, etc? Do you know how to protect yourself from being bombarded with energies, to set boundaries (even for those in Spirit form), to go outside your home and not hear other people's thoughts and feel their energies, and to stay centered and balanced in a new paradigm? It's vital that you learn/know how to care for yourself in order to give your best to others. Don't count on "trial by error" as that "error" can be more serious than you think. Jan will teach you simple and powerful techniques for all of these situations (and more),so be sure to contact her for more information on this (jan@purposetalkradio.com).
Jan Revell is the creator of the Lucid Living and Courageous Living courses. Using dream analysis techniques among other methods, Jan's work helps you to live your life fully awake and aware.
Tune in each Monday at 12noon PST, 3pm EST, 8pm UK; call in with your questions and concerns, and learn more about Jan's upcoming events!
Connect with Jan
Facebook: http://www.facebook.com/I.JanRevell
Website: http://www.janrevell.com
CALL IN AND SPEAK LIVE with Jan every Monday at 12 Noon PST, 3pm EST, 8pm UK, and 9pm Germany. (347) 205-9074
CONNECT VIA SKYPE: Go to www.blogtalkradio.com/purposetalkradio. As soon as the show begins, the Skype icon will be available.
Join our mailing list by clicking on the link at the right to stay up to date on guests and events and join the ongoing conversations in the Purpose Talk Radio Conversations Facebook Group where you can share your stories and insights.
If you have a question you would like us to answer on the show, simply call the number to the right of this post (347-205-9074) or Skype to connect by clicking on the Skype icon next to the phone number (it will appear once the show begins).
Jan Revell is the creator of the Soul Body Blueprint Method of reading the body; a gift from Spirit that she has been instructed to offer and teach. To learn more about this technique and training courses, visit www.SoulBodyBlueprint.com. Jan is an Intuitive Coach and Dreamwork facilitator, and she works with the angelic realm. Jan and her guests bring you insights and information to assist you along your Soul path. Here is where you can sign up for a reading and/or coaching session with Jan.