Purpose Talk Radio Guests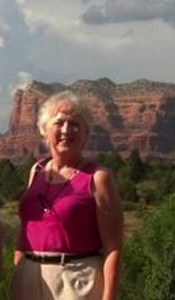 MONDAY, SEPTEMBER 9, 2013 – Feminine Spiritual Trailblazers: Jan Revell


This is week 13 in a 13-week series of Feminine Spiritual Trailblazers ~ Women who have been and continue to blaze spiritual trails!

"What would you attempt to do if you knew you couldn't fail?"     Anonymous

Jan Revell, Purpose Talk Radio host since December 2012, is the author of the upcoming book Feminine Spiritual Trailblazers, Contemporary Women Spiritual Leaders. Jan says she has been a spiritual seeker for as long as she can remember. Over the years, "seeker" turned into someone living as close to a spiritual life as possible, and then evolved into "teacher" and "leader." She was curious to find other Women Spiritual Leaders and ask them what pearls of wisdom they would share with those who are now stepping into their place as teachers. Each generation needs mentors, and these women are all mentors.
Pre-order your copy of Feminine Spiritual Trailblazers; Contemporary Women Spiritual Leaders
Jan's journey has been varied and fascinating. She lived and worked in Europe for several years, has traveled around the States until settling in the Pacific Northwest. Even then, she found it hard to stay in one location and continued her somewhat nomadic life. Eventually, duty called and Jan left her life in the Northwest to move to Florida and care for her mother until 2010. Following her mother's death, Jan returned to the Pacific Northwest and continued to move around, experiencing everything life had to offer her with each change in location.
Although she loved living in Sedona, Jan found that she and hot weather were not compatible companions, so she now lives in Oregon – until the next change occurs!
In the 1970's, Jan was given a gift by Spirit while working as a massage therapist. Body Linguistics™, Reading The Body Fantastic! is a way of reading the very structure of a person's body: muscles, skeletal structure, and more. Her initial question of, "What's the point?" has been answered time and again by people who have found these readings beneficial to their growth.
Have you ever gone through an uncomfortable situation in your life, and then gone through it again, and again? Different people, different location, same experience, right? Until you learn the lesson from that experience, you will repeat it as many times as it takes. BUT … what if you could bypass some of those experiences? Wouldn't that be a fabulous way to begin living your life the way you want to live it – as a balanced and integrated human being? Wouldn't it be great to "get it" early on and not have to repeat these hurtful experiences over and over again? THAT is what Jan learned with this gift from Spirit and what she shares with body workers, sales people, parents, counselors and physicians; with everyone who wants to learn this incredible technique. Knowing more about yourself; how you process information, how and why you relate to people the way you do, even discovering how you can heal your own aches and pains, is invaluable. Anyone can learn Body Linguistics™ and become a certified practitioner!
Wouldn't you have liked to "get it" early on in life rather than having to repeat and repeat some of those lessons? "I sure would have preferred it," says Jan.
Body LinguisticsTM is Jan's passion and her gift to the world. In her trainings, she mentors those who have a goal of helping others, who want to establish their own practice, and who then teach others how to heal themselves. Want to take one of her training courses? Email her: jan@bodylinguistics.org to find out when the next training is planned for your area.
Pre-order your copy of Feminine Spiritual Trailblazers; Contemporary Women Spiritual Leaders

Connect With Jan
Email: jan@purposetalkradio.com
Facebook:
www.facebook.com/I.JanRevell
http://www.facebook.com/PurposeTalkRadio
http://www.facebook.com/groups/383388928378659/ (Purpose Talk Radio Conversations Group)
Websites:
www.bodylinguistics.org
www.angelparties.org
CALL IN AND SPEAK LIVE with Jan every Monday at 12 Noon PT, 3pm ET, 8pm UK, and 9pm Germany. (347) 205-9074
CONNECT VIA SKYPE: Go to www.blogtalkradio.com/purposetalkradio. As soon as the show begins, the Skype icon will be available next to the call-in number.
JOIN OUR MAILING LIST by clicking on the link at the right to stay up to date on guests and events and join the ongoing conversations in the Purpose Talk Radio Conversations Facebook Group where you can share your stories and insights.
If you have a question you would like us to answer on the show, simply call the number to the right of this post (347-205-9074) or Skype to connect by clicking on the Skype icon next to the phone number (it will appear once the show begins).
Jan Revell is the creator of Body Linguistics© – a method of reading the body to help better understand your personality, the why of some of your attitudes and behaviors, as well as lessons you want to lean in this lifetime. Your body even has the clues for finding out your purpose in life. How often have most of us asked: "What IS the purpose anyway?"
To learn more about this technique and training courses, visit www.BodyLinguistics.org.
Jan is an Intuitive Coach and Dreamwork facilitator. Clients have expressed profound effects in their lives as a result of working with Jan.
Jan also works with the Angelic Realm to bring you insights and messages from Angels and loved ones who have passed over. Whatever your question or concern, there are those who love you to offer you guidance and/or reinforcement. Sign up for a reading with her at www.purposetalkradio.com/readings. And visit her new site: www.angelparties.org to book your own Angel Party!