Purpose Talk Radio Guests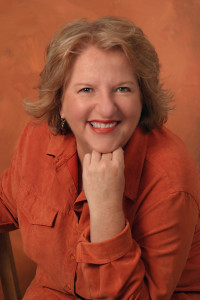 MONDAY, FEBRUARY 3, 2014 – GINNY ROBERTSON
"Life Purpose as a Business Tool"
"The work of your life is to discover your purpose and get on with the business of living it."~Oprah Winfrey
Ginny Robertson is president of Ginny Robertson LLC, an organization that "Connects Women Around the World to their Gifts, Their Purpose and Each Other." She facilitates workshops, speaks to large numbers of women's groups throughout the year.  In 2000 Ginny founded On Purpose Networking for Women and there are seven meetings each month in various Maryland venues, as well as plans to start groups in other states. She is also the founder, publisher and editor of On Purpose Woman Magazine, a free publication distributed in Maryland and also available online.  Designed to assist women in leading richer, fuller lives, the magazine has been in circulation since 2003. Ginny is a contributing author to two anthologies: The Spirit of Women Entrepreneurs…Real-Life Stories of Determination, Growth and Prosperity and Conscious Choices…An Evolutionary Woman's Guide to Life and for three years was the co-host of WomanTalk Live Radio on 680 WCBM. In 2012 Ginny was named one of Maryland's Top 100 Women by The Daily Record.
Connect with Ginny:
Host Cindy Freeman strives to bring guests who have achieved their purpose in life and are wanting to share how they did it and encourage others to do the same thing. In addition to being the host of Purpose Talk Radio, Cindy is the owner of True Visions Media–to help with all areas of writing, editing and graphic design of written materials and Facebook coaching/consultation; creator of Positive News Month (July) and Positive News Day (July 15); and a full-time student to become a sign language interpreter.  She will be launching True Visions Magazine, an online positive news magazine, soon.
Connect with Cindy
Email: cindy@purposetalkradio.com
Facebook:
www.facebook.com/TrueVisionsMedia
http://www.facebook.com/PurposeTalkRadio
http://www.facebook.com/groups/383388928378659/ (Purpose Talk Radio Conversations Group)
Websites:
True Trinity (songwriting trio and creators of PTR theme song "I Am Who I Am": www.truetrinity.com
Positive News Day: www.positivenewsday.com
True Visions Media: www.truevisionsmedia.org
Skype: cindy.freeman.writeit4you
CALL IN AND SPEAK LIVE with Cindy every Monday at 12 Noon PT, 2 pm CT, 3 pm ET, 8 pm UK, and 9 pm Germany. (347) 205-9074.
CONNECT VIA SKYPE: Go to www.blogtalkradio.com/purposetalkradio. As soon as the show begins, the Skype icon will be available next to the call-in number.
JOIN the ongoing conversations in the Purpose Talk Radio Conversations Facebook Group where you can share your stories and insights about the shows each week and "like" the Purpose Talk Radio page on Facebook to keep up to date on all Purpose Talk Radio events.
If you have a question you would like us to answer on the show, simply call the number to the right of this post (347-205-9074) or Skype to connect by clicking on the Skype icon next to the phone number (it will appear once the show begins).