Purpose Talk Radio Guests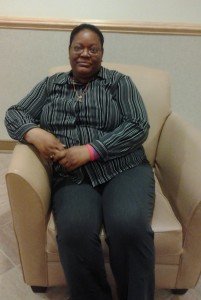 MONDAY, DECEMBER 9, 2013 – DONYA ZIMMERMAN
"Legal Aspects to Starting Your Own Business"
Donya Zimmerman has approximately 13 years of experience as an attorney (family law, bankruptcy law, foreclosure defense law, juvenile law, and business law) and approximately five years of experience as a business consultant and mediator.  In 2012, she decided to stop practicing law to focus on being a business consultant and mediator.
Donya mainly works with individuals, small- to mid-size businesses, organizations, and churches. The business consulting services assist with business formation, certification application completion, and re-organization. The mediation services focus on resolving disputes in a safe environment and amicable way. "I assist individuals in transition with discovering their unapologetic self," she explains.
Donya received a BA-Sociology from University of Maryland Eastern Shore and JD-Law from University of Baltimore Law School. Additionally, Donya received her certification as mediator from Community Mediation of Prince George's County, Maryland (CMPG, Inc.) and certification as a business consultant from Women Entrepreneurs of Baltimore, Inc., Baltimore, MD. She is consistently updating her business consulting and mediation skills by taking seminars and workshops through SBA (Small Business Administration of Maryland) and continuing education courses through CMPG.
Connect with Donya:
Host Cindy Freeman, strives to bring guests who have achieved their purpose in life and are wanting to share how they did it and encourage others to do the same thing. In addition to being the host of Purpose Talk Radio, Cindy is the owner of True Visions Media–to help with all areas of writing, editing and graphic design of written materials and Facebook coaching/consultation; creator of Positive News Month (July) and Positive News Day (July 15); and a full-time student to become a sign language interpreter.  She will be launching True Visions Magazine, an online positive news magazine, soon.
Connect with Cindy
Email: cindy@purposetalkradio.com
Facebook:
www.facebook.com/TrueVisionsMedia
http://www.facebook.com/PurposeTalkRadio
http://www.facebook.com/groups/383388928378659/ (Purpose Talk Radio Conversations Group)
Websites:
True Trinity (songwriting trio and creators of PTR theme song "I Am Who I Am": www.truetrinity.com
Positive News Day: www.positivenewsday.com
True Visions Media: www.truevisionsmedia.org
CALL IN AND SPEAK LIVE with Cindy every Monday at 12 Noon PT, 2 p.m. CT, 3 p.m. ET, 8 p.m. UK, and 9 p.m. Germany. (347) 205-9074.
CONNECT VIA SKYPE: Go to www.blogtalkradio.com/purposetalkradio. As soon as the show begins, the Skype icon will be available next to the call-in number.
JOIN the ongoing conversations in the Purpose Talk Radio Conversations Facebook Group where you can share your stories and insights about the shows each week and "like" the Purpose Talk Radio page on Facebook to keep up to date on all Purpose Talk Radio events.
If you have a question you would like us to answer on the show, simply call the number to the right of this post (347-205-9074) or Skype to connect by clicking on the Skype icon next to the phone number (it will appear once the show begins).