Purpose Talk Radio Guests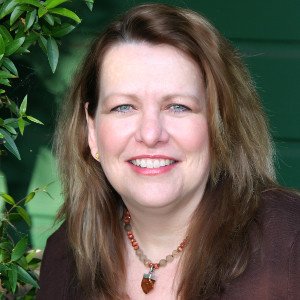 MONDAY, JANUARY 6, 2014 – CAROL WOODLIFF
"Purpose Unfolds As We Say 'Yes!'"
"God or the Universe often doesn't give us our purpose with step-by-step instructions.  Instead it more often unfolds each time we say yes to the calling of our hearts."~Carol Woodliff
Carol Woodliff blends her skill for storytelling, with a passion for helping others heal the wounds and patterns that keep them from fully expressing their unique gifts in life.  Her life has been a dance between navigating the practical and the longings that there had to be more; a feeling that she was called to do something big—if she could just figure out what the big thing was.  She found that the more she worried about what that illusive BIG PURPOSE, the more confused she got.
How does a practical gal from the Midwest end up calling herself a Western Shaman?—by following those soul stirrings that urged her to say YES to small risks or adventures.
Today, Carol is an energy healer, hypnotherapist and is initiated in the rites of the Q'ero of South America.  Her gift is in helping people deal with the shadow or subconscious as a guide and conduit for transformation through powerful one-on-one healing sessions, workshops and ceremonial experiences hosted around the country.
Carol is the author of the inspirational book, From Scared to Sacred: Lessons in Learning to Dance with Life which has been called "equal parts practical, beautiful and mystical – a buffet for the modern spiritual seeker."  She hosts a weekly radio show on the Creating Calm Network called Shifting From Scared to Sacred which focuses on making peace with the mystery and paradoxes of being a spiritual human.  She is currently working on two more books and a one-woman show with the working title: Too Big to Fit in a Box!
Connect with Carol:
Website:  CarolWoodliff.com
Facebook.com/CarolWoodliffauthor
Facebook.com/AShamanontheWalk
Twitter: @scaredtosacred
Host Cindy Freeman, strives to bring guests who have achieved their purpose in life and are wanting to share how they did it and encourage others to do the same thing. In addition to being the host of Purpose Talk Radio, Cindy is the owner of True Visions Media–to help with all areas of writing, editing and graphic design of written materials and Facebook coaching/consultation; creator of Positive News Month (July) and Positive News Day (July 15); and a full-time student to become a sign language interpreter.  She will be launching True Visions Magazine, an online positive news magazine, soon.
Connect with Cindy
Email: cindy@purposetalkradio.com
Facebook:
www.facebook.com/TrueVisionsMedia
http://www.facebook.com/PurposeTalkRadio
http://www.facebook.com/groups/383388928378659/ (Purpose Talk Radio Conversations Group)
Websites:
True Trinity (songwriting trio and creators of PTR theme song "I Am Who I Am": www.truetrinity.com
Positive News Day: www.positivenewsday.com
True Visions Media: www.truevisionsmedia.org
Skype: cindy.freeman.writeit4you
CALL IN AND SPEAK LIVE with Cindy every Monday at 12 Noon PT, 2 pm CT, 3 pm ET, 8 pm UK, and 9 pm Germany. (347) 205-9074.
CONNECT VIA SKYPE: Go to www.blogtalkradio.com/purposetalkradio. As soon as the show begins, the Skype icon will be available next to the call-in number.
JOIN the ongoing conversations in the Purpose Talk Radio Conversations Facebook Group where you can share your stories and insights about the shows each week and "like" the Purpose Talk Radio page on Facebook to keep up to date on all Purpose Talk Radio events.
If you have a question you would like us to answer on the show, simply call the number to the right of this post (347-205-9074) or Skype to connect by clicking on the Skype icon next to the phone number (it will appear once the show begins).