Purpose Talk Radio Guests
MONDAY, AUGUST 12, 2013 – Feminine Spiritual Trailblazers: Baraka Robin Berger & Oceana LeBlanc


This is week 9 in a 13-week series of Feminine Spiritual Trailblazers ~ Women who have been and continue to blaze spiritual trails!

"I hold the belief that if we simply surround ourselves with beauty, we will learn to expect it. Out of this expectation we will turn around and create more beauty. What's possible is this: The world will become a magnificent place."  ~ Baraka Robin Berger

Baraka Robin Berger is a painter/printmaker who lives in Gloucester, Massachusetts.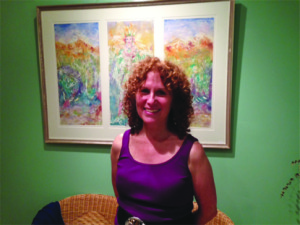 Graduating from Boston University's School of Fine Arts in 1970, her work has been a journey from the traditional to the mystical. Baraka believes that beauty is essential to our well being. The intention behind her artwork is to bring beauty into life as a healing force. Her Emerging Goddesses, Mystical Landscapes and Personal Energy Portraits have been collected by healing professionals and shown in galleries throughout the country.
Baraka says: "The intention behind my artwork is to bring beauty into life as a healing force.
I think of my landscapes as places to go for healing, peace and meditation.
My feminine archetypes reflect qualities that are emerging within each of us. They serve as reminders of our divine inheritance and the responsibility that is inherent in those qualities.
I know that I am blessed to do the work that I love. I hope you will enjoy it and that it brings some beauty and healing into your day."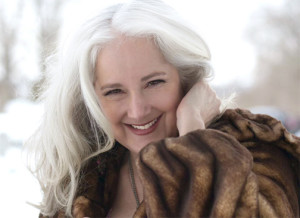 "My mission as a spiritual thought leader and teacher is to heal the divide between spirituality and sexuality."  ~ Oceana LeBlanc

Goddess Oceana is an expert Empowerment and Intimacy Coach, Tantric Yogini, Shaman, and international educator and leader. A dynamic facilitator and writer gifted with wisdom, compassion, humor, and keen intuition, she holds frequent workshops and retreats.
She has led acclaimed trainings at venues such as the Women's Belly and Womb Conference, Daughters of the Earth Conference, Zestfest, University of Massachusetts Medical School, and Earthcircle Gathering. Featured in the international documentary film Red Tent: Things We Don't Talk About, for her years of work mentoring women, she is one of the original pioneers building a uniquely grassroots community that supports women's empowerment globally.
Goddess Oceana defines her mission as being a catalyst for unconditional love and the integration of balance in feminine and masculine energies on the planet in our times. She is passionate about helping people express their highest potential.
Currently she is writing her first book, which is a compilation of her online quotes that have been inspiring readers for years. When she is not traveling and teaching, her most rewarding time is spent with her gorgeous 13-year-old son and beloved husband of 21 years.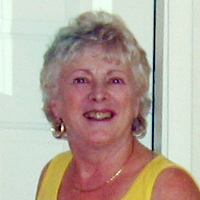 Jan Revell, Purpose Talk Radio host and author of the upcoming book Feminine Spiritual Trailblazers, is excited to bring these amazing women to you in this 13-week series. Jan had the joy of interviewing these 26 women and is proud to bring them and this book to you and the world. (Publication is anticipated for September/October 2013.)

Connect With Baraka
Websites:
http://www.barakarobinberger.com/
Email: baraka8@verizon.net
Connect With Oceana
Websites:
http://www.GoddessOceana.com
http://www.facebook.com/GoddessOceana
http://www.twitter.com/GoddessOceana
EMAIL: Oceana@GoddessOceana.com

Connect With Jan
Email: jan@purposetalkradio.com
Facebook:
www.facebook.com/I.JanRevell
http://www.facebook.com/PurposeTalkRadio
http://www.facebook.com/groups/383388928378659/ (Purpose Talk Radio Conversations Group)
Websites:
www.janrevell.com
www.angelparties.org
www.amedicaladvocate.com
CALL IN AND SPEAK LIVE with Jan every Monday at 12 Noon PT, 3 pm ET, 8 pm UK, and 9 pm Germany. (347) 205-9074
CONNECT VIA SKYPE: Go to www.blogtalkradio.com/purposetalkradio. As soon as the show begins, the Skype icon will be available next to the call-in number.
JOIN OUR MAILING LIST by clicking on the link at the right to stay up to date on guests and events and join the ongoing conversations in the Purpose Talk Radio Conversations Facebook Group where you can share your stories and insights.
If you have a question you would like us to answer on the show, simply call the number to the right of this post (347-205-9074) or Skype to connect by clicking on the Skype icon next to the phone number (it will appear once the show begins).
Jan Revell is the creator of Body Linguistics© – a method of reading the body to help better understand your personality, the why of some of your attitudes and behaviors, as well as lessons you want to lean in this lifetime. Your body even has the clues for finding out your purpose in life. How often have most of us asked: "What IS the purpose anyway?"
To learn more about this technique and training courses, visit www.BodyLinguistics.org.
Jan is an Intuitive Coach and Dreamwork facilitator. Clients have expressed profound effects in their lives as a result of working with Jan.
Jan also works with the Angelic Realm to bring you insights and messages from Angels and loved ones who have passed over. Whatever your question or concern, there are those who love you to offer you guidance and/or reinforcement. Sign up for a reading with her at www.purposetalkradio.com/readings. And visit her new site: www.angelparties.org to book your own Angel Party!