Purpose Talk Radio Guests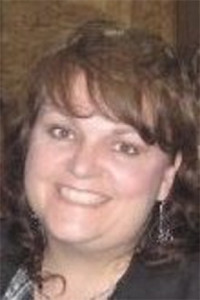 MONDAY, JANUARY 14, 2012 – Pamela Smith Masters – THREE STEPS TOWARD RECOVERY FROM ABUSE

"Whatever it takes to help, to learn, maybe to meet a new friend, to give hope." Jillian Clark

Pamela Smith Masters is 49 years old and is a Director for Outreach with a nonprofit agency, Community Opportunities Inc. Their mission is to provide opportunities for work, skills training and other supports for people with intellectual and developmental disabilities in Johnson County, TX.
Pam is a mom to five children and grandmother to two. She is also a community advocate and volunteers with many different agencies and projects in her service area. She has served on numerous boards including the Trinity Chapter of Habitat for Humanity, Johnson County Crisis Center, Johnson County Community Partners "The Rainbow Room" and continues to serve on the United Way of Johnson County Board. The list of her volunteer experience with many local nonprofits is varied and she continues to strive to help where she can. She is a board member for the Cleburne Lions Club where she has served as club secretary for the last six years. She will be serving on the Lions Camp board beginning in July 2013.
She advocates for small business owners in the online networking program called Connections. She has a small consultant company where she serves small nonprofits and startups to set their goals and reach them. Her first love is always nonprofits, but helps whenever called. She has over 20 years of experience in business and nonprofit work, with varied positions that included Volunteer Coordinator, Community Development, Outreach and Development Director. She has held positions in staffing, home health care and retail.
In her personal life, Pam was in a less-than-perfect marriage that often landed her family in crisis situations. Through her decision to heal from her past she worked to locate services to support her and her family during the transition. She currently runs a blog on getting past the hiccups of life called "Blog~erapy" Writing myself to wellness.
She has worked with numerous facets of the recovery movement, including contracting with a life coach to assist her as she moved out of the dysfunctional marriage of 28 years.
A huge advocate of a "bully" free world, Pam believes that as we help people learn to work through the challenges of life we help them find their life path. Her belief goes back to the quote "Give a man a fish; you have fed him for today. Teach a man to fish; and you have fed him for a lifetime"—Author unknown<
Pam's newest endeavor is to work with a local committee to assure the community agencies and resources are in a directory called the Johnson County Green Book. She is working on procuring a grant to make this resource directory available online. Pam serves the families with individuals with IDD to locate services to improve the quality of life.
Following the interview with Pam, Jan will offer oracle card and Angel readings for those who call (or skype) in, along with insights and ideas to help you grow in your Soul path. The number to call is (347) 205-9074, or go to www.blogtalkradio.com/purposetalkradio and click on the skype icon (next to the phone number – as soon as the show begins). I look forward to hearing YOUR New Year traditions, your hopes and wishes for the New Year and more!
Are you finding yourself (gifted or challenged) with new and somewhat unfamiliar "talents" (like speaking with those who have passed away, seeing auras, "knowing" things about people, feeling people's energies, etc? Do you know how to protect yourself from being bombarded with energies, to set boundaries (even for those in Spirit form), to go outside your home and not hear other people's thoughts and feel their energies, and to stay centered and balanced in a new paradigm? It's vital that you learn/know how to care for yourself in order to give your best to others. Don't count on "trial by error" as that "error" can be more serious than you think. Jan will teach you powerful techniques for all of these situations (and more),so be sure to contact her for more information on this (jan@purposetalkradio.com).
Jan Revell is the creator of the Lucid Living and Courageous Living courses. Using dream analysis techniques among other methods, Jan's work helps you to live your life fully awake and aware.
Tune in each Monday at 12noon PST, 3pm EST, 8pm UK, 9pm Germany; call in with your questions and concerns, and learn more about Jan's upcoming events!
Connect with Jan
Facebook: http://www.facebook.com/I.JanRevell
Website: http://www.janrevell.com
CALL IN AND SPEAK LIVE with Jan every Monday at 12 Noon PST, 3pm EST, 8pm UK, and 9pm Germany. (347) 205-9074
CONNECT VIA SKYPE: Go to www.blogtalkradio.com/purposetalkradio. As soon as the show begins, the Skype icon will be available.
Join our mailing list by clicking on the link at the right to stay up to date on guests and events and join the ongoing conversations in the Purpose Talk Radio Conversations Facebook Group where you can share your stories and insights.
If you have a question you would like us to answer on the show, simply call the number to the right of this post (347-205-9074) or Skype to connect by clicking on the Skype icon next to the phone number (it will appear once the show begins).
Jan Revell is the creator of the Soul Body Blueprint Method of reading the body; a gift from Spirit that she has been instructed to offer and teach. To learn more about this technique and training courses, visit www.SoulBodyBlueprint.com. Jan is an Intuitive Coach and Dreamwork facilitator, and she works with the angelic realm. Jan and her guests bring you insights and information to assist you along your Soul path. Here is where you can sign up for a reading and/or coaching session with Jan.