Purpose Talk Radio Guests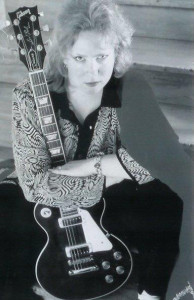 MONDAY, JANUARY 28, 2012 – Melanie Beres; RELATIONAL AGGRESSION (RA), ANOTHER TERM FOR BULLYING

"Great minds discuss ideas. Average minds discuss events. Small minds discuss people."        Eleanor Roosevelt
What happens when the person you love and are married to has a mental disorder that causes him to be abusive and bullying to you and your children?  Is it possible to continue the marriage and feel safe?
Melanie Beres says it is and she is living it now.  On Monday, January 28, Purpose Talk Radio host Jan Revell will talk with Melanie about her experience of living in a marriage with a husband, who after 15 years of marriage was diagnosed with Severe Passive Aggressive Personality Disorder, coupled with Secondary Narcissism.  The disorder caused him to be abusive to her and their children throughout their marriage.  For the past four years, Melanie and her husband have devoted themselves to therapy to repair their marriage and restore mental health to her children.
Melanie is a married mother of four. In 1991 she founded Midwest Rock Opera Company, which empowers women on stage and behind; she created several productions with all female performers portraying male and female characters. She served as two-term president for Milwaukee Area Business & Professional Woman and as President of Association for Women in Communication. Additionally, Melanie has been the Art & Entertainment Editor for Wisconsin Women and has written for many publications. Melanie believes the root cause of women's inequality is relational aggression or internalized female hate which inspired her to launch DMS Publishing.  The company first published CityGal and has since added CityGuy, and CityTeen which are all  magazines devoted to empowering the local Milwaukee community and often tackles issues of national importance related to relationships.

Currently Adjunct Theater Professor for the Art Institute of Wisconsin, Melanie has traveled the world script writing and stage managing for many notable artists. Melanie is a certified Life Coach, author, public speaker. Her passion is relationships and building community. Working with The Ophelia Project for over 15 years to combat relational aggression/bullying in the home, school, workplace and public, has been Melanie's passion.
In addition to her experience with her husband, Melanie is a survivor of childhood abuse and covert domestic violence and is currently working in therapy for the past three years to repair her marriage. As a result of all of that, Melanie is writing a book about emotional violence and relationship boundaries. Over the years she says she has become an expert at navigating passive aggressive narcissistic people and sharing how to retain personal boundaries and safety within any relationship.
Learn more about and to contact Melanie:
Melanie at LinkedIn
www.opheliaproject.org
www.citygalmagazine.com
www.facebook.com/melanie.beres.3

Following the interview with Melanie, Jan will offer oracle card and Angel readings for those who call (or Skype) in, along with insights and ideas to help you grow in your Soul path. The number to call is (347) 205-9074, or go to www.blogtalkradio.com/purposetalkradio and click on the Skype icon (next to the phone number – as soon as the show begins). You will need to create a free account at blogtalkradio so you can sign in.
Are you finding yourself (gifted or challenged) with new and somewhat unfamiliar "talents" (like speaking with those who have passed away, seeing auras, "knowing" things about people, feeling people's energies, etc? Do you know how to protect yourself from being bombarded with energies, to set boundaries (even for those in Spirit form), to go outside your home and not hear other people's thoughts and feel their energies, and to stay centered and balanced in a new paradigm? It's vital that you learn/know how to care for yourself in order to give your best to others. Don't count on "trial by error" as that "error" can be more serious than you think. Jan will teach you powerful techniques for all of these situations (and more),so be sure to contact her for more information on this (jan@purposetalkradio.com).
Jan Revell is the creator of the Lucid Living and Courageous Living courses. Using dream analysis techniques among other methods, Jan's work helps you to live your life fully awake and aware.
Tune in each Monday at 12noon PST, 3pm EST, 8pm UK; call in with your questions and concerns, and learn more about Jan's upcoming events!
Connect with Jan
Facebook: http://www.facebook.com/I.JanRevell
Website: http://www.janrevell.com

CALL IN AND SPEAK LIVE with Jan every Monday at 12 Noon PST, 3pm EST, 8pm UK, and 9pm Germany. (347) 205-9074
CONNECT VIA SKYPE: Go to www.blogtalkradio.com/purposetalkradio. As soon as the show begins, the Skype icon will be available.
Join our mailing list by clicking on the link at the right to stay up to date on guests and events and join the ongoing conversations in the Purpose Talk Radio Conversations Facebook Group where you can share your stories and insights.
If you have a question you would like us to answer on the show, simply call the number to the right of this post (347-205-9074) or Skype to connect by clicking on the Skype icon next to the phone number (it will appear once the show begins).
Jan Revell is the creator of the Soul Body Blueprint Method of reading the body; a gift from Spirit that she has been instructed to offer and teach. To learn more about this technique and training courses, visit www.SoulBodyBlueprint.com. Jan is an Intuitive Coach and Dreamwork facilitator, and she works with the angelic realm. Jan and her guests bring you insights and information to assist you along your Soul path. Here is where you can sign up for a reading and/or coaching session with Jan.