Purpose Talk Radio Guests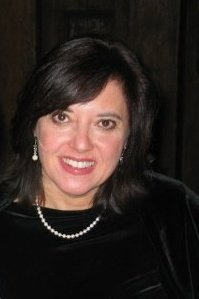 MONDAY, FEBRUARY 11, 2012 – Ellen S Miller; HEALING THE PRIMAL WOUND

"The world doesn't need more zombies it needs people who are lit up by what they do." Ellen S Miller

Wounded, Survive, Thrive!: Life Lessons from Women who Transformed Great Hardship to Great Success.
What does it take for a woman to get through the trials and tribulations of her life and emerge triumphant? Is it possible for a woman to experience traumatic abuse and still live a life of joy and fulfillment?
These are some of the questions that are answered in Wounded, Survive,Thrive! a new book from Expert Insights Publishing that serves as a vital resource for women who want to overcome the tough times and discover clarity, peace, success and happiness in their lives.
With an empowering forward by New York Time bestselling author Dr. Kathy Greenberg, Wounded, Survive Thrive! is a powerfully inspirational collection of life stories from successful women who have been through the darkest of days and found the strength to push through and create the life of their dreams.
Healing The Primal Wound is Ellen S. Miller's story around the search for her birth parents and the emotional trauma that accompanied her in this process. Go to Ellen's website, where you will have the opportunity to purchase the book and read stories of 101 women who triumphed over abuse; physical, emotional, corporate, etc.
Ellen S. Miller was Vice President of Truth Seekers in Adoption and was involved in the luncheon fundraiser to save the organization in 2001. Her greatest qualification is Ellen's own search for her birthparents from 1986 to 1991. For two years she quit work to search and research full-time. Through attending meetings for Truth Seekers in Adoption for 5 years, she formed connections with many birthmothers, adoptive parents and adoptees.
Ellen enjoys movies, theater, art, photography and watching golf tournaments. She worked for twelve years in the travel industry and enjoys traveling the world with Terri. Ellen was a member of NAWBO (The National Association of Women Business Owners) where she served on the Member to Member Relations Committee. She served on the Outreach Committee and Focus Awards Committee for Women In Film Chicago.
Ellen is a public relations/marketing specialist with a diverse business background. Active in the community, Ellen served on The Emerald Gala Committee/Auction Committee for DuPage PADS, Inc. (Public Action to Deliver Shelter, 2005-2006). She also worked on the Auction Committee for the River North Dance Group gala event in Chicago in 2000 and 2001.
Connect with Ellen
On Facebook:
Ellen's Book WebsiteEmail: esmiller7@yahoo.com
Following the interview with Ellen, Jan will offer oracle card and Angel readings for those who call (or Skype) in, along with insights and ideas to help you grow in your Soul path. The number to call is (347) 205-9074, or go to www.blogtalkradio.com/purposetalkradio and click on the Skype icon (next to the phone number – as soon as the show begins). You will need to create a free account at blogtalkradio so you can sign in.
Are you finding yourself (gifted or challenged) with new and somewhat unfamiliar "talents" (like speaking with those who have passed away, seeing auras, "knowing" things about people, feeling people's energies, etc? Do you know how to protect yourself from being bombarded with energies, to set boundaries (even for those in Spirit form), to go outside your home and not hear other people's thoughts and feel their energies, and to stay centered and balanced in a new paradigm? It's vital that you learn/know how to care for yourself in order to give your best to others. Don't count on "trial by error" as that "error" can be more serious than you think. Jan will teach you simple and powerful techniques for all of these situations (and more),so be sure to contact her for more information on this (jan@purposetalkradio.com).
Jan Revell is the creator of the Lucid Living and Courageous Living courses. Using dream analysis techniques among other methods, Jan's work helps you to live your life fully awake and aware.
Tune in each Monday at 12noon PST, 3pm EST, 8pm UK; call in with your questions and concerns, and learn more about Jan's upcoming events!
Connect with Jan
Facebook: http://www.facebook.com/I.JanRevell
Website: http://www.janrevell.com
CALL IN AND SPEAK LIVE with Jan every Monday at 12 Noon PST, 3pm EST, 8pm UK, and 9pm Germany. (347) 205-9074
CONNECT VIA SKYPE: Go to www.blogtalkradio.com/purposetalkradio. As soon as the show begins, the Skype icon will be available.
Join our mailing list by clicking on the link at the right to stay up to date on guests and events and join the ongoing conversations in the Purpose Talk Radio Conversations Facebook Group where you can share your stories and insights.
If you have a question you would like us to answer on the show, simply call the number to the right of this post (347-205-9074) or Skype to connect by clicking on the Skype icon next to the phone number (it will appear once the show begins).
Jan Revell is the creator of the Soul Body Blueprint Method of reading the body; a gift from Spirit that she has been instructed to offer and teach. To learn more about this technique and training courses, visit www.SoulBodyBlueprint.com. Jan is an Intuitive Coach and Dreamwork facilitator, and she works with the angelic realm. Jan and her guests bring you insights and information to assist you along your Soul path. Here is where you can sign up for a reading and/or coaching session with Jan.