Purpose Talk Radio Guests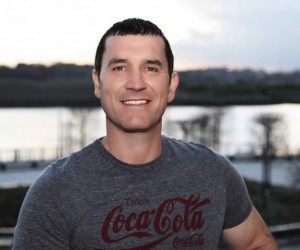 MONDAY, OCTOBER 8, 2012 – DEREK REID, INNER HAPPINESS – THE KEY TO LIFE MASTERY

"Life Is A Spiritual Experience In A Human Form… Embrace Its True Meaning and Beauty"   Derek Reid

Derek Reid's personal awareness journey started as far back as 1989 when he was involved in a head-on car crash, sustaining injuries to his head and foot. Upon his arrival in hospital, Derek went into a coma after hyperventilating from blood filling his lungs while undergoing an emergency operation.  Derek remembers his coma well as his hearing was 'active' throughout – leaving him in an 'aware state' within his entombed body.
After coming through his coma, Derek attempted suicide, was back in active service in the Army and into war in less than a year. He also experienced PTSD, which went untreated – as well as drug, drink addiction and depression for 15 years, while still serving in the military.
Derek also experienced massive weight gain but worked his way back from 'one extreme to the other,' becoming an elite athlete through the power of intention. He now promotes a 'your health is your wealth' attitude in discovering the 9 essential elements that have to be in place for you to experience a balanced and beautiful lifespan.
After attending a life-saving course in Utah 2005, Derek returned home to Glasgow, Scotland and began to facilitate an  'Inner Happiness'  program as a 10-week course and on a 1-day seminar basis.
Derek is The Forgiveness Teacher, Mentor and Specialist in Personal Power and Awareness and above all else… humbled to be on this earth living his purpose.
Derek's course: Inner Happiness – the Key To Life Mastery is a 9-week course that begins next Monday! Here are some of the the highlights; be sure to check out his event page for full details.
Discover the 9 essential steps to Inner Happiness
What you will learn
COMMUNICATION-how to be an effective speaker
ACCOUNTABILITY-the power of now
ABUNDANCE-your birthright to rewards
RELATIONSHIPS-access the power to fulfillment
WELLNESS-create the level of energy you deserve
LAW OF ATTRACTION-the things they don't tell you
ENROLLMENT-The circles we manifest & move in
PARADIGM SHIFTING-create your new world
 V.I.C.T.O.R.Y-GOAL- SETTING workshop that simply works!
Think of this as your great launchpad not only into your New Year but without doubt your New Life
CALL IN AND SPEAK LIVE with Jan every Monday at 12 Noon PST, 3pm EST, 8pm UK, and 9pm Germany. (347) 205-9074
CONNECT VIA SKYPE: Go to www.blogtalkradio.com/purposetalkradio. As soon as the show begins, the Skype icon will be available.
Connect with Derek:
Facebook: www.facebook.com/derekreidsuccesscoach
Website: www.derekreid.com/
October 15 – Derek's Course: Inner Happiness – the Key To Life Mastery
Join our mailing list by clicking on the link at the right to stay up to date on guests and events and join the ongoing conversations in the Purpose Talk Radio Conversations Facebook Group where you can share your stories and insights.
If you have a question you would like us to answer on the show, simply call the numbers to the right of this post or skype to connect by clicking on the skype icon next to the phone number.
Jan Revell is the creator of the Soul Body Blueprint Method of reading the body; a gift from Spirit that she has been instructed to offer and teach. To learn more about this technique and training courses, visit www.SoulBodyBlueprint.com. Jan is an Intuitive Coach and dreamwork facilitator, and she works with the angelic realm. Jan and her guests bring you insights and information to assist you along your Soul path. Here is where you can sign up for a reading and/or coaching session with Jan.