Purpose Talk Radio Guests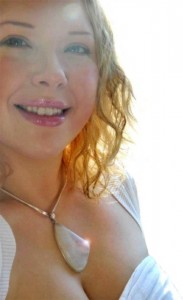 MONDAY, DECEMBER 10, 2012 – CALISTA MacGillivray, Founder of Angel Healing® and Atlantean Crystal Healing™ – The 12 Days Of Love

"Life is journey from love forgot to love embodied, and everything in between is your experience." ~ Calista x

Calista is the Founder of Angel Healing® and Atlantean Crystal Healing™ – two heart-led healing programs that are now taught world-wide. She is also the UK Ambassador for the Freedom and Empowerment campaign helping to bring healing to survivors of violence and abuse. As a survivor herself, Calista is passionate about helping others to heal and transcend issues of the past – the main inspiration behind the 12 Days of Love.
Since a young age, Calista has been aware of angels and spirit guides. She came from a long-line of spiritual mediums and healers, and uses much of their wisdom in her teachings today. Calista has dedicated her life to helping others experience and embody their light within through her teaching, writing and meditation journeys.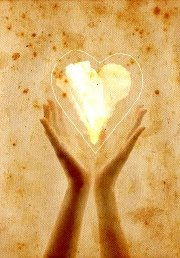 The 12 Days of Love –
Global ascension event to help souls clear and transcend fear-based energies of the past that may be hindering their enjoyment of life. Replacing with a deep sense of love, light and peace as we all move forward in to this new era of being!
This event has been guided by the Angelic Realm through channel, Calista, to initiate 12 days of self-healing/self-love sessions in preparation for the energy shift of 12-12-12.

*Date – From the 1st – 12th of December, but in essence can be undertaken at any time.
Why this event? 
Last year, for 11-11-11, I was guided by spirit to organize a free Reiki event to attune over 1,000 souls world-wide to Reiki. More than 1,000 people joined world-wide to learn how to heal themselves, and how to honour the Divine nature of who they are through the doorway of Reiki. As we approach 12-12-12, another huge energy portal and leap for creation, it is time to use that gift (and the others you already possess) to move gracefully, without fear, in to our new Golden Age.
11-11-11 was the time to for many souls to "wake-up" to the light of who they are, which they did in their thousands. We only have to look around to see that our beautiful earth is doing the same. She is now ready to move in to 4th density being and 12-12-12 gives us the opportunity to do the same! Even for the 5th dimensional souls amongst us, join in too. Use your light and presence to help others awaken and move forward.
Join Calista each day as she posts a guided self-healing journey for you to do each day with your angels from the 1st of December to the 12th. Each day you will focus on a different part of your timeline. e.g., from conception up to the age you are now. Creating 12 separate sessions based on your age.
We all have "issues" of the past that are in some way hindering our now and our ability to trust and surrender to our inner Source (soul light). And even though time as we know is not linear, when we give light to our younger selves we immediately change our now reality. Through the giving of love (without identifying or judging, merely just sending light and love to the different time lines in our past) we instantly let go/ accept /forgive and/ or transcend the situations that were not for our highest good.
We don't have to martyr ourselves in order to ascend. Spiritual enlightenment can be easy when we allow ourselves to let go of all that isn't serving our highest and greatest soul's good. It's time to shed old beliefs, hurts, fears, memories of the past that are influencing our now. Time to let go to let love flow…
Each guided self-healing will be posted via You Tube at
http://www.youtube.com/user/EtherealLightCAT
This is a free event gifted through Calista and her angelic presence to help the world ascend. All that is asked from you is to allow the love that you will experience to be shared with others that grace your life. Pay your kindness and love forward. Let us now ascend as one community…a community of love to create a better world for us all.
Connect with Calista:
CALL IN AND SPEAK LIVE with Jan every Monday at 12 Noon PST, 3 pm EST, 8 pm UK, and 9 pm Germany at (347) 205-9074
CONNECT VIA SKYPE: Go to www.blogtalkradio.com/purposetalkradio. As soon as the show begins, the Skype icon will be available next to the call-in number.
JOIN OUR MAILING LIST by clicking on the link at the right to stay up to date on guests and events and join the ongoing conversations in the Purpose Talk Radio Conversations Facebook Group where you can share your stories and insights.
If you have a question you would like us to answer on the show, simply call the number to the right of this post (347-205-9074) or Skype to connect by clicking on the Skype icon next to the phone number (it will appear once the show begins).
Jan Revell is the creator of the Soul Body Blueprint Method© of reading the body; a gift from your Soul to remind you of lessons you want to lean in this lifetime as well as your purpose in coming here this time. To learn more about this technique and training courses, visit www.SoulBodyBlueprint.com.
Jan is an Intuitive Coach and Dreamwork facilitator. Her coaching program LUCID LIVING utilizes dream interpretation techniques to help you become more alive and aware in your waking life. This method has had profound effects in the lives of those who have worked with Jan.
Jan also works with the Angelic Realm to bring you insights and messages from Angels and loved ones who have passed over. Whatever your question or concern, there are those who love you to offer you guidance and/or reinforcement. Sign up for a reading with her at www.purposetalkradio.com/readings.
Jan and her guests bring you insights and information to assist you along your Soul path. Click HERE to sign up for a reading or coaching session/program with Jan.