Purpose Talk Radio Guest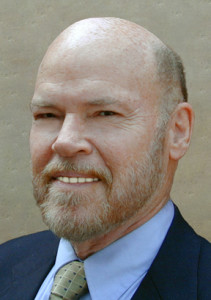 MONDAY, FEBRUARY 18, 2012 – Chuck Adam 
HEALING WOUNDED RELATIONSHIPS WITH OTHERS AND WITH SELF

"There is no single effort more radical in its potential for saving the world than a transformation of the way we raise our children." Marianne Williamson


Chuck Adam, MSW, earned a Masters Degree in Social Work in 1971 from the University of Wisconsin, Milwaukee. For the next thirty-three years he worked as a psychotherapist in the Milwaukee area, serving adults, children, couples, families, and groups, as well as conducting family life education classes. During this time he served as the director of the Community Education and Outreach department at Family Service of Milwaukee, was active in numerous community projects, and directed a five-year federal demonstration project helping adolescents recovering from alcohol and drug abuse.
A past board member and president of the Wisconsin Council on Family Relations, Chuck consulted with several community agencies as well as the Milwaukee Public Schools system, and served as director of the mental health clinic at Running Rebels Community Organization.
Chuck Adam is currently a life and relationship coach, conducts numerous courses on parenting and on anger in the family, coaches parents who have strained relationships with children, coaches separated and divorced parents, and has self-published a book Three Steps to Parent-Child Harmony.
Connect with Chuck
Email: chuckadam@sbcglobal.net
Website: www.chuckadam.com
Suggested Resources
Following the interview, Jan offers oracle card and Angel readings for those who call (or Skype) in, along with insights and ideas to help you grow in your Soul path. To listen and/or speak with Jan and her guest, call (347) 205-9074, or go to Healing Wounded Relationships with Others and With Self and click on the Skype icon (next to the phone number – as soon as the show begins). You will need to create a free account at blogtalkradio so you can sign in.
About Jan
Are you finding yourself (gifted or challenged) with new and somewhat unfamiliar "talents" (like speaking with those who have passed away, seeing auras, "knowing" things about people, feeling people's energies, etc? Do you know how to protect yourself from being bombarded with energies, to set boundaries (even for those in Spirit form), to go outside your home and not hear other people's thoughts and feel their energies, and to stay centered and balanced in a new paradigm? It's vital that you learn/know how to care for yourself in order to give your best to others. Don't count on "trial by error" as that "error" can be more serious than you think. Jan will teach you simple and powerful techniques for all of these situations (and more),so be sure to contact her for more information on this (jan@purposetalkradio.com).
Jan Revell is the creator of the Lucid Living and Courageous Living courses. Using dream analysis techniques among other methods, Jan's work helps you to live your life fully awake and aware.
Tune in each Monday at 12noon PST, 3pm EST, 8pm UK; call in with your questions and concerns, and learn more about Jan's upcoming events!
Connect with Jan
Email: jan@purposetalkradio.com
Facebook: http://www.facebook.com/I.JanRevell
Website: http://www.janrevell.com
Join our mailing list by clicking on the link at the right to stay up to date on guests and events and join the ongoing conversations in the Purpose Talk Radio Conversations Facebook Group where you can share your stories and insights.