Purpose Talk Radio Guests
MONDAY, JULY 15, 2013 – Feminine Spiritual Trailblazers: Amethyst Wyldfyre & Diana Daffner

This is week 5 in a 13-week series of Feminine Spiritual Trailblazers ~ Women who have been and continue to blaze spiritual trails!

Amethyst Wyldfyre is known as The Empowered Messenger Master Mentor. She is an Internationally known Speaker, Spiritual Leader and Transformation Artist. She is passionate about serving visionary leaders and conscious entrepreneurs who want to LEAP fearlessly into their highest level of service to the planet and who want to profit handsomely from following their Spiritual path.
With programs, products and services designed to serve the empowerment of women as global messengers of change and enlightenment, Amethyst believes that when people everywhere (and especially women!) feel safe speaking their truth, powerful asking for money and prepared internally to be seen and heard then the world will naturally change for the better.
A successful and award winning entrepreneur since her mid-20's, prior to her journey into the realm of personal and professional empowerment Amethyst was active in Real Estate Development and
Community Management Consulting and worked as a consultant with the US Agency for International Development, the World Bank, the Department of Housing and Urban Development and several Fortune 500 builder/developers. Active in her community – Amethyst has served in many volunteer leadership positions and been an avid supporter of the arts for years.
She's created an international reputation online as a speaker and has shared the "virtual" stage with colleagues like John Assaraf a star in the block buster movie "The Secret", Best Selling Authors like Sark, David Wolfe and Gay & Kathlyn Hendricks, multimillionaire Fortune 500 entrepreneur and star of "The Secret Millionaire" Ali Brown and many other leading global change agents.
COME OUT OF YOUR SHELL SO YOU CAN SELL – Secret Steps That Turtle Taught Me To Feel Safe and Powerful Asking for Money!
How can you share your own wealth and become wealthy in the process?  It all starts with the Inner Game of Sizzling Sales and really feeling safe and powerful asking for money.  Whatever your business if you aren't asking for money you aren't IN business – what you have is a really expensive hobby!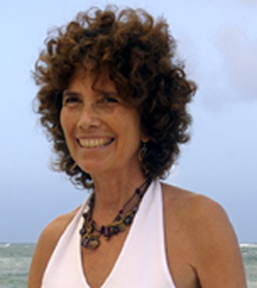 Diana Daffner is the author of Tantric Sex for Busy Couples: How to deepen your passion just ten minutes a day. For over 15 years, with her husband, Richard, she has led romantic vacation/workshops for couples in U.S. and international locations. The Daffners are best known as the creators of Tantra Tai Chi™, an easy movement program that helps couples harmonize their energies in body, heart and spirit…both in and out of the bedroom. The Daffners' "Intimacy Retreats" have been written about in USAToday and filmed by ABC Nightline News.
Diana's passion has always been to help people connect deeply with the loving experience of their spiritual self. She holds an M.A. in Counseling, a black belt in Aikido, and certification in Reiki and T'ai Chi Chih. In h
er early 20's, after graduating from Cornell University with a degree in psychology, she taught meditation, energy awareness and massage at Esalen Institute in Big Sur, CA. Diana is featured in the book, Women in Aikido and her own essays and poetry have appeared in numerous online and print magazines. She is currently working on a new book, Being Heard: Couples' Communications, In & Out of the Bedroom.

Sexuality & Spirituality – Can you have both?
Jan Revell, Purpose Talk Radio host and author of the upcoming book Feminine Spiritual Trailblazers, is excited to bring these amazing women to you in this 13-week series. Jan had the joy of interviewing these 26 women and is proud to bring them and this book to you and the world. (Publication is anticipated for September/October 2013.)

Connect With Amethyst
Website: http://www.EmpoweredMessenger.com
Facebook:  http://www.facebook.com/awyldfyre
Facebook Fan Page:  http://www.facebook.com/theempoweredmessenger
Linkedin:  http://www.linkedin.com/in/amethystwyldfyre
Twitter:     http://www.twitter.com/awyldfyre; http://www.twitter.com/EmpowerdMsgr
Connect With Diana
Websites: www.IntimacyRetreats.com / www.DianaDaffner.com

Connect With Jan
Email: jan@purposetalkradio.com
Facebook: www.facebook.com/I.JanRevell
Websites: www.janrevell.com
www.angelparties.org
www.amedicaladvocate.com
CALL IN AND SPEAK LIVE with Jan every Monday at 12 Noon PST, 3pm EST, 8pm UK, and 9pm Germany. (347) 205-9074
CONNECT VIA SKYPE: Go to www.blogtalkradio.com/purposetalkradio. As soon as the show begins, the Skype icon will be available next to the call-in number.
JOIN OUR MAILING LIST by clicking on the link at the right to stay up to date on guests and events and join the ongoing conversations in the Purpose Talk Radio Conversations Facebook Group where you can share your stories and insights.
If you have a question you would like us to answer on the show, simply call the number to the right of this post (347-205-9074) or Skype to connect by clicking on the Skype icon next to the phone number (it will appear once the show begins).
Jan Revell is the creator of Body Linguistics© – a method of reading the body to help better understand your personality, the why of some of your attitudes and behaviors, as well as lessons you want to lean in this lifetime. Your body even has the clues for finding out your purpose in life. How often have most of us asked: "What IS the purpose anyway?"
To learn more about this technique and training courses, visit www.BodyLinguistics.org.
Jan is an Intuitive Coach and Dreamwork facilitator. Clients have expressed profound effects in their lives as a result of working with Jan.
Jan also works with the Angelic Realm to bring you insights and messages from Angels and loved ones who have passed over. Whatever your question or concern, there are those who love you to offer you guidance and/or reinforcement. Sign up for a reading with her at www.purposetalkradio.com/readings. And visit her new site: www.angelparties.org to book your own Angel Party!