Purpose Talk Radio Guests
MONDAY, APRIL 22, 2013 – Kate Gardner and Sandra Smith,: THE FREEDOM & EMPOWERMENT CAMPAIGN; Overcoming Domestic Violence


"My aims are to reach the stars and beyond and to help shine the light for hundreds of millions of people in the world."   Kate Gardner
"Love Life, Love People, Love God" Sandra Smith
Kate Gardner is a National & International Life Coach, Author & Motivational Speaker who has learned from the best mentors in the world. Kate has been coached herself by Jack Canfield, Bob Proctor, Lisa Nichols, and she is currently mentored by Dani & Hans Johnson and the amazing Vasavi Kumar.
Inspiring people from all walks of life, Kate has been recognized both nationally and internationally for her work. Kate is also the CEO and Founder of the huge global domestic violence campaign: The Freedom & Empowerment Campaign.
Kate is a Life Coach that informs, motivates and empowers victims and struggling survivors of abuse. Kate helps them see their options and potentials. She also educates and enlightens the younger generation on the various forms of domestic violence.
Kate benefits her clients with her 9 years of business experience under her belt, and she is also a qualified child psychologist who was officially registered with the government to provide professional childcare to the public for just over 8 years.
Kate's warrior strength, and great sense of humor shines a light and inspires others to realize that there is life after abuse. She also speaks about her own experiences and shares valuable information in her E-Book: The Various Forms of Domestic Violence.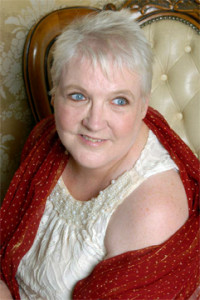 Alexandra Smith is a former psychiatric nurse and holistic therapist who was a victim of domestic violence, childhood sexual abuse and rape. Sandra now follows her life purpose after working with Kate Gardner.
Sandra is an administrator for The Freedom & Empowerment Campaign and helps support victims and survivors of abuse. Sandra is passionate about leaving a legacy of assurance that she did the best she could to eliminate domestic violence by educating others, causing tougher laws, and supporting and teaching survivors to become thrivers through her voice and passion to every society and group that will listen. Sandra is currently writing her first book which will be published in 2014.
Connect With Kate
Facebook: www.facebook.com/freedomandempowermentcampaign; www.facebook.com/kit1979
Website:www.freedomandempowerment.com; www.katygardner.net
Connect With Sandra
Facebook: www.facebook.com/sandra.smith.773
Website:www.freedomandempowerment.com;

Connect With Jan
Facebook: www.facebook.com/I.JanRevell
Email: jan@purposetalkradio.com
Websites: www.janrevell.com
www.angelparties.org
www.amedicaladvocate.com
CALL IN AND SPEAK LIVE(347) 205-9074
CONNECT VIA SKYPE: Go to www.blogtalkradio.com/purposetalkradio. As soon as the show begins, the Skype icon will be available next to the call-in number.
JOIN OUR MAILING LIST by clicking on the link at the right to stay up to date on guests and events and join the ongoing conversations in the Purpose Talk Radio Conversations Facebook Group where you can share your stories and insights.
If you have a question you would like us to answer on the show, simply call the number to the right of this post (347-205-9074) or Skype to connect by clicking on the Skype icon next to the phone number (it will appear once the show begins).
Jan Revell is the creator of Body Linguistics© – a method of reading the body to help better understand your personality, the why of some of your attitudes and behaviors, as well as lessons you want to lean in this lifetime. Your body even has the clues for finding out your purpose in life. How often have most of us asked: "What IS the purpose anyway?"
To learn more about this technique and training courses, visit www.BodyLinguistics.org.
Jan is an Intuitive Coach and Dreamwork facilitator. Clients have expressed profound effects in their lives as a result of working with Jan.
Jan also works with the Angelic Realm to bring you insights and messages from Angels and loved ones who have passed over. Whatever your question or concern, there are those who love you to offer you guidance and/or reinforcement. Sign up for a reading with her at www.purposetalkradio.com/readings. And visit her new site: www.angelparties.org to book your own Angel Party!