Purpose Talk Radio Guests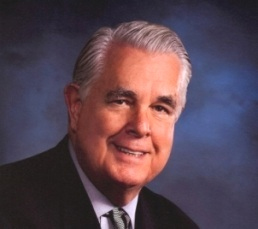 MONDAY, APRIL 29, 2013 – Jan Revell and Joe Montedonico,PLC: MEDICAL ADVOCACY – WHAT IS IT, WHO DOES IT, AND WHY?

Joseph Montedonico, PLC is a malpractice attorney who is a member of the Washington, D.C. Bar and Maryland Bar. He is a member  of the Arizona State Bar; Utah State Bar; The Navajo  Nation Bar Association; and The Hopi Tribal Court since 2011.
Joe is an experienced civil litigator and has been recognized by his peers for his expertise in this field. He has been the senior attorney in the various firms above.The practice of the firms was primarily civil trial litigation with a major component being defense of doctors, hospitals, and health care providers.
MEMBER: American Board of Trial Advocates; American Inns of Court (master teacher); International Who's Who of Professionals: "THE BEST LAWYERS IN AMERICA" selected for over 20 years; Who's Who in American Law: "BEST LAWYERS IN WASHINGTON, DC" Washingtonian Magazine for over 10 years; 2008 selected as one of "TOP 35 LAWYERS IN WASHINGTON, DC" (out of 68,000 attorneys); Member of International Academy of Trial Lawyers (limited to 500 lawyers & judges internationally ). Honored by the D.C. Medical Society in 2004 for Outstanding Service to The Community and Health Care Providers; "ARIZONA'S BEST LAWYERS" 2011, supplement to The Arizona Republic and The Wall Street Journal.
MEDIATION; Trained Court Mediator, Superior Court Washington, D.C, and US District Court, Washington DC for over 20 years.
Private Mediation Arizona, Mediation Services of Arizona, for 5 years.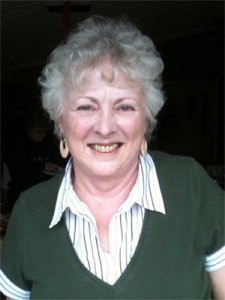 Jan Revell has over 40 years experience in the medical field; with 25+ years as a medical transcriptionist. Jan has advocated for family members, friends and "strangers" to make sure they received the care and resources necessary for their best health.
Over the years, the widening disconnect between the healthcare providers and their patients has become increasingly clear. Much of this disconnect is due to the demands from insurance companies. These companies have insisted doctors perform more and more tests but spend less time spent with their patients. As a result, the relationships we used to have with family doctors have suffered. How well can a doctor get to know you when he or she is only allowed 15 minutes to do so? There just is not enough time to get to really know the patient, their history, family relationships, various medications, etc. You and I, as the patients, have no choice but to either advocate for ourselves or find someone who has the knowledge to advocate for us.
Jan's extensive medical background gives her the knowledge of language, diagnoses, medications, herbs and supplements, etc. She knows the questions to ask to make sure you are receiving the care and resources you need.
Connect With Joe
Facebook: www.facebook.com/JoesphMontedonicoPlc
Website: http://josephmontedonicolaw.com/
Email:  jmesq@josephmontedonicolaw.com

Connect With Jan
Facebook: www.facebook.com/I.JanRevell
Email: jan@purposetalkradio.com
Websites: www.janrevell.com
www.angelparties.org
www.amedicaladvocate.com
CALL IN AND SPEAK LIVE(347) 205-9074
CONNECT VIA SKYPE: Go to www.blogtalkradio.com/purposetalkradio. As soon as the show begins, the Skype icon will be available next to the call-in number.
JOIN OUR MAILING LIST by clicking on the link at the right to stay up to date on guests and events and join the ongoing conversations in the Purpose Talk Radio Conversations Facebook Group where you can share your stories and insights.
If you have a question you would like us to answer on the show, simply call the number to the right of this post (347-205-9074) or Skype to connect by clicking on the Skype icon next to the phone number (it will appear once the show begins).
Jan Revell is the creator of Body Linguistics© – a method of reading the body to help better understand your personality, the why of some of your attitudes and behaviors, as well as lessons you want to lean in this lifetime. Your body even has the clues for finding out your purpose in life. How often have most of us asked: "What IS the purpose anyway?"
To learn more about this technique and training courses, visit www.BodyLinguistics.org.
Jan is an Intuitive Coach and Dreamwork facilitator. Clients have expressed profound effects in their lives as a result of working with Jan.
Jan also works with the Angelic Realm to bring you insights and messages from Angels and loved ones who have passed over. Whatever your question or concern, there are those who love you to offer you guidance and/or reinforcement. Sign up for a reading with her at www.purposetalkradio.com/readings. And visit her new site: www.angelparties.org to book your own Angel Party!