Purpose Talk Radio Guests
MONDAY, AUGUST 19, 2013 – Feminine Spiritual Trailblazers: Carla Goddard and Chellie Campbell

This is week 10 in a 13-week series of Feminine Spiritual Trailblazers ~ Women who have been and continue to blaze spiritual trails!

Carla Goddard, Msc.D, is a creative catalyst weaving soul spirituality and business together transforming the chaos of life into a path of peace and prosperity. She is changing the way we engage with life and business by bringing spirituality, ethics and integrity into alignment of who we are by illuminating and expanding ancient wisdom, the power of collaboration, the spirit of creation and the expansion of conscious awareness.
Carla Goddard, Msc.D. is a contemporary Medicine Woman with a background in Metaphysical Sciences and is the founder of The Soulvolutional™ Way Coaching Program and We The Women Community.
Birthing and Contracting our Dreams Into Reality

Birthing -the act of creation.  Re-thinking the creation process.  Re-thinking the birthing process.  A creation born but not grown.  A seed planted and even germinated.  Is it a flower or a fruit?  Does it matter? Find out more in this program!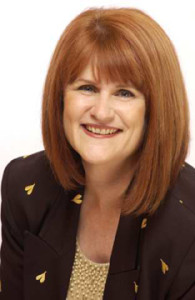 Chellie Campbell is the creator of the popular Financial Stress Reduction® and author of The Wealthy Spirit and Zero to Zillionaire, published by Sourcebooks, Inc. She is one of Marci Shimoff's "Happy 100" in her NYT bestseller Happy for No Reason and contributed stories to Jack Canfield's recent books You've Got to Read This Book! and Life Lessons from Chicken Soup for the Soul. She is prominently quoted as a financial expert in The Los Angeles Times, Pink, Good Housekeeping, Lifetime, Essence, Woman's World and more than 50 popular books. For "30 Days to a Wealthy Spirit" daily inspirational emails and other information, visit her website www.Chellie.com.
People love to Give You Money!
Recession, depression, obsession. War, terrorism, disasters. Bank failures, foreclosures, bailouts. Yikes! How do we get ourselves back on track, with a return to joy, prosperity, and service to others?
Find out how to mind your money without losing your mind!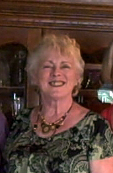 Jan Revell, Purpose Talk Radio host and author of the upcoming book Feminine Spiritual Trailblazers, is excited to bring these amazing women to you in this 13-week series. Jan had the joy of interviewing these 26 women and is proud to bring them and this book to you and the world. (Publication is anticipated for September/October 2013.)
Connect With Carla
Website: http://www.shamanmedicinewoman.net/
Facebook Pages:
ShamanMedicineWomanwithCarlaGoddard,
https://www.facebook.com/pages/Soulvolutional-Coaching,
https://www.facebook.com/WeTheWomen
Twitter: http://www.twitter.com/soul_shaman
Connect With Chellie
Website: www.Chellie.com
Email: Chellie@Chellie.com

Connect With Jan
Email: jan@purposetalkradio.com
Facebook: www.facebook.com/I.JanRevell
Websites: www.janrevell.com
www.angelparties.org
www.bodylinguistics.org
CALL IN AND SPEAK LIVE with Jan every Monday at 12 Noon PST, 3pm EST, 8pm UK, and 9pm Germany. (347) 205-9074
CONNECT VIA SKYPE: Go to www.blogtalkradio.com/purposetalkradio. As soon as the show begins, the Skype icon will be available next to the call-in number.
JOIN OUR MAILING LIST by clicking on the link at the right to stay up to date on guests and events and join the ongoing conversations in the Purpose Talk Radio Conversations Facebook Group where you can share your stories and insights.
If you have a question you would like us to answer on the show, simply call the number to the right of this post (347-205-9074) or Skype to connect by clicking on the Skype icon next to the phone number (it will appear once the show begins).
Jan Revell is the creator of Body Linguistics© – a method of reading the body to help better understand your personality, the why of some of your attitudes and behaviors, as well as lessons you want to lean in this lifetime. Your body even has the clues for finding out your purpose in life. How often have most of us asked: "What IS the purpose anyway?"
To learn more about this technique and training courses, visit www.BodyLinguistics.org.
Jan is an Intuitive Coach and Dreamwork facilitator. Clients have expressed profound effects in their lives as a result of working with Jan.
Jan also works with the Angelic Realm to bring you insights and messages from Angels and loved ones who have passed over. Whatever your question or concern, there are those who love you to offer you guidance and/or reinforcement. Sign up for a reading with her at www.purposetalkradio.com/readings. And visit her new site: www.angelparties.org to book your own Angel Party!