Purpose Talk Radio Guests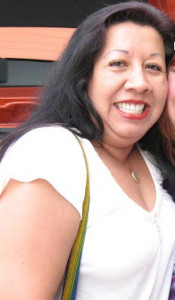 MONDAY, AUGUST 26, 2013 – Feminine Spiritual Trailblazers: Laura Alonzo de Franklin


This is week 12 in a 13-week series of Feminine Spiritual Trailblazers ~ Women who have been and continue to blaze spiritual trails!
"My purpose since I was very young and I was really encouraged to follow this, is that it is my destiny; it is my purpose. It is my path to honor the medicine and share it with whoever comes to me asking for help."            Laura Alonzo de Franklin

Laura Alonzo de Franklin, LMSW,a 'Consejera Espiritual Curandera' (Spiritual Counselor Healer). Her path began at an early age while being raised by her mother and maternal grandmother between two border towns, San Benito, Texas and Tampico, Mexico. Laura grew up respecting and honoring the sacred herbs, prayers, and rituals of her Mexhika/Huesteca (Aztec), Lipan Apache, Mestiza, and Indigenous ancestors. With over 35 years' experience, she remains deeply rooted in her ancestral healing traditions and has learned many healing methods including social work, curanderismo, shamanic arts, Mayan womb care, temazcal (sacred lodge pourer), ceremonial dancer, herbology, auricular detoxification, EFT, reiki, laugh therapy yet remains flexible in her approach towards all of the healing arts.
Through La Plazita Institute, a non-profit grassroots agency in Albuquerque, New Mexico, she works as a board member, community advocate and health promotora providing healing to individuals, families and groups through Traditional Healing using Clinical Social Work Methods and Evidence Based Practices with Indigenous Ceremonies, Platicas (Heart to Heart Talks) Temazcales (sweat lodges), Prayer, Meditation Practices, Herbal Consultations, Soul Retrievals, PTSD Ceremonies, Transition/Crossover Ceremonies, Blessings (land and home) and Energy Work as an Empath and Intuitive Healer through personalized healing methods for the immigrant community, incarcerated Native American youth in Federal, State and local facilities, homeless veterans, young mothers, hospice patients and those in addiction recovery.
Laura's work has focused on "Susto" (PTSD) in the returning OEF/OIF Veterans as they transition back to their homes and families but works with all Veterans from all conflicts. She left her position as a Psychosocial Rehabilitation Social Worker with the Veteran's Administration Health Care system in Albuquerque to pursue a PhD in Public Health and Community Education through a full Veteran Fellowship. She is the founder of Kalpulli Teocalli Ollin (Community Sacred House of Energy) a place for people to learn about traditional healing and being of service to their communities. She is a Sacred Lodge Sister with We the Women Community a cross-cultural group of women elders mentoring, supporting and offering guidance to Women Healers. She is a certified Minister, Army Veteran, married, mother of 6, enjoys traveling, writing poetry, gardening and skydiving.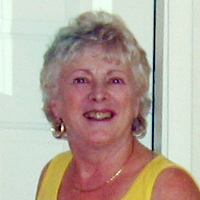 Jan Revell, Purpose Talk Radio host and author of the upcoming book Feminine Spiritual Trailblazers, is excited to bring these amazing women to you in this 13-week series. Jan had the joy of interviewing these 26 women and is proud to bring them and this book to you and the world. (Publication is anticipated for September/October 2013.)

Connect With Maestra Laura
Website: http://www.wethewomencommunity.com/cuauhtli-cihuatl.html, https://sites.google.com/site/kalpulliteocalliollin/temazcal
Facebook:  https://www.facebook.com/Kalpulli, https://www.facebook.com/pages/Ancient-Healing-Arts/274447719326621
Email: kalpulliteocalliollin@gmail.com

Connect With Jan
Email: jan@purposetalkradio.com
Facebook:
www.facebook.com/I.JanRevell
http://www.facebook.com/PurposeTalkRadio
http://www.facebook.com/groups/383388928378659/ (Purpose Talk Radio Conversations Group)
Websites:
www.bodylinguistics.org
www.angelparties.org
www.amedicaladvocate.com
CALL IN AND SPEAK LIVE with Jan every Monday at 12 Noon PT, 3pm ET, 8pm UK, and 9pm Germany. (347) 205-9074
CONNECT VIA SKYPE: Go to www.blogtalkradio.com/purposetalkradio. As soon as the show begins, the Skype icon will be available next to the call-in number.
JOIN OUR MAILING LIST by clicking on the link at the right to stay up to date on guests and events and join the ongoing conversations in the Purpose Talk Radio Conversations Facebook Group where you can share your stories and insights.
If you have a question you would like us to answer on the show, simply call the number to the right of this post (347-205-9074) or Skype to connect by clicking on the Skype icon next to the phone number (it will appear once the show begins).
Jan Revell is the creator of Body Linguistics© – a method of reading the body to help better understand your personality, the why of some of your attitudes and behaviors, as well as lessons you want to lean in this lifetime. Your body even has the clues for finding out your purpose in life. How often have most of us asked: "What IS the purpose anyway?"
To learn more about this technique and training courses, visit www.BodyLinguistics.org.
Jan is an Intuitive Coach and Dreamwork facilitator. Clients have expressed profound effects in their lives as a result of working with Jan.
Jan also works with the Angelic Realm to bring you insights and messages from Angels and loved ones who have passed over. Whatever your question or concern, there are those who love you to offer you guidance and/or reinforcement. Sign up for a reading with her at www.purposetalkradio.com/readings. And visit her new site: www.angelparties.org to book your own Angel Party!