Purpose Talk Radio Guests
MONDAY, JULY 1, 2013 – CINDY FREEMAN: Positive News Day!

Celebrate Positive News Month in July and Positive News Day on July 15 to change the definition of "news" on a global level.
Cindy Freeman Cindy Freeman has always been an avid reader and has always had a passion for communication. She often would be told to put down a book or newspaper when it was time to come to the table for dinner. She always took a book on vacations. She knew when she was young that somehow she wanted to incorporate writing into her career plans. She saw three possibilities for a career in writing: an author, a teacher or a newspaper journalist. Cindy worked on the high school newspaper and loved it, so taking up journalism in college seemed to be the likely transition.
However, during those years of journalism school, she learned that to get people to buy ads, they had to know there was an audience. To have an audience, meant having compelling stories for people to read. She also learned that the three most popular parts of a newspaper are the op/ed page, obituaries and police blotter. Add to that, everything had to be written to a third- to fifth-grade reading level so people could understand it because that was the average reading level in America. Writing features seemed to the only way to get around the "harsh" news. When she did write hard news, she would ask, "What did you really enjoy about this experience?" or "What happened as a result…?" That goal of finding the "good" in things even when they seem "bad" has been incorporated into much of her writing since high school. During those two-and-a-half decades, she has also dreamed of creating a positive news source for print and broadcast. She considered that it would need a large cash outlay that has not been at her disposal.
Over the years, that dream was pushed to the side, as more and more of her friends complained about the news being so "bad" that they "don't even want to turn on the TV anymore" or "won't subscribe to the paper because it is just bad news." She also noticed that many of those friends chose to share the positive stories on their social media platforms. Recently, Cindy realized that with the internet, she can help give her friends and others what they deserve and it does not need that large cash outlay and instead can utilize the current technology. She decided to start an online positive news magazine, with the goal of adding a radio "station" and TV "station" later.
For nearly a year, Cindy has been sharing positive articles with the audience of a Facebook magazine. She has focused much of that time on celebrations, special little known and unique holidays. She noticed that many of them were created because someone thought it was an important cause. March 26 is "Make Your Own Holiday" Day. On that day, she boldly stated that she was creating a Positive News Day. Her friends, readers and coaches encouraged her to not just make the statement, but to create it. That is how Positive News Day and Positive News Month were created. July is Positive News Days and July 15 is Positive News Day. This is a kickoff for the positive news magazine which will be launched later this year.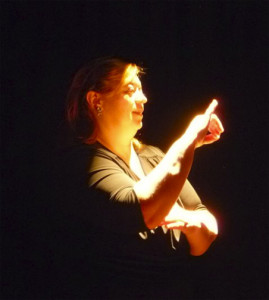 On Monday, July 1, Cindy will kick off Positive News Month by speaking on the radio show Purpose Talk Radio. She will share more of her passion for creating this type of "news" and how you can get involved yourself.
Cindy also has the business True Visions Media where she is able to do a lot of business and personal writing for others with flyers, resumes, biographies, etc. She is an editor and proofreader, graphic artist, photographer and Facebook coach/consultant. She is now training for a second career to be a sign language interpreter.

Connect With Cindy
Website: www.positivenewsday.com
Facebook: www.facebook.com/PositiveNewsDay

Connect With Jan
Email: jan@purposetalkradio.com
Facebook: www.facebook.com/I.JanRevell
Websites: www.janrevell.com
www.angelparties.org
www.amedicaladvocate.com
CALL IN AND SPEAK LIVE with Jan every Monday at 12 Noon PST, 3pm EST, 8pm UK, and 9pm Germany. (347) 205-9074
CONNECT VIA SKYPE: Go to www.blogtalkradio.com/purposetalkradio. As soon as the show begins, the Skype icon will be available next to the call-in number.
JOIN OUR MAILING LIST by clicking on the link at the right to stay up to date on guests and events and join the ongoing conversations in the Purpose Talk Radio Conversations Facebook Group where you can share your stories and insights.
If you have a question you would like us to answer on the show, simply call the number to the right of this post (347-205-9074) or Skype to connect by clicking on the Skype icon next to the phone number (it will appear once the show begins).
Jan Revell is the creator of Body Linguistics© – a method of reading the body to help better understand your personality, the why of some of your attitudes and behaviors, as well as lessons you want to lean in this lifetime. Your body even has the clues for finding out your purpose in life. How often have most of us asked: "What IS the purpose anyway?"
To learn more about this technique and training courses, visit www.BodyLinguistics.org.
Jan is an Intuitive Coach and Dreamwork facilitator. Clients have expressed profound effects in their lives as a result of working with Jan.
Jan also works with the Angelic Realm to bring you insights and messages from Angels and loved ones who have passed over. Whatever your question or concern, there are those who love you to offer you guidance and/or reinforcement. Sign up for a reading with her at www.purposetalkradio.com/readings. And visit her new site: www.angelparties.org to book your own Angel Party!